Under the Covers
with Liz Boscacci
A look at what dreams and our new bed frames are made of.
Imagine your dream home and every piece of furniture inside of it: beds, tables, the goldish green bedside tables you're certain exist (why else would you have a mental image for them?) Fantastically functional furniture doesn't just appear out of someone's imagination; it takes rigorous development and planning to come into existence.
 
Put another way, furniture didn't wake up like this — and professionals like Liz Boscacci, Casper's Director of Product Development, are tasked with making dreams a reality.
 
Liz believes every piece of furniture matters. That's not to say she's out here hocking inflatables and pod chairs, but she argues that the most impactful pieces can actually be the least disruptive in a room. High-quality designs are thoughtfully made to complement the whole space. Filling in the blanks in your most intimate spaces like your bedroom is about more than just the furniture in it. It's about the experience you're looking to have as you wind down into the dreamiest part of your night or energize during the ripest part of your morning.
 
So no, your furniture is not just furniture (even if it's actually just furniture).
 
When it comes to thinking about your bedroom, Liz gave us some serious guidance about how a bedframe can, well, frame a room.
 
But we're getting ahead of ourselves. We're about to give you a look under the bed (if you will) about what goes into the product development of Casper's newest bed frames, Haven and Repose.
How did you end up in Product Development?
 
Liz brings 360-degree product development experience to the table (figurative and literal). Having studied industrial design with a focus on furniture, she learned the intricate mechanics behind what it takes to pair functionality with overall aesthetic.
 
After working for some time as a retail designer, Liz ultimately found her way into the creative and business side of furniture design, working in Merchandising and Product Development at Design Within Reach. Liz's experience as an industrial designer gave her the Rosetta Stone to better collaborate with independent designers and makers. "For me, design and product development has always been about creative collaboration and problem solving, answering a need with the best product possible
 
"Now that I'm at Casper, I have been able to leverage all sides of my experience — Design, Merchandising, and Product Development — throughout the process to develop the most reliable products possible."
What factors do you consider when ensuring that a product will be really, really great for customers?
 
For Liz, some of the most basic details actually yield the largest impact.
 
She explains that, in addition to the aesthetic, quality and functional details are key. "At Casper, one of the amazing challenges is creating quality design at an approachable price point."
 
Will it last? Will you feel good about investing it? are two gut-check questions Liz uses as her guide.
Okay. "Product. Development." Can you break that down?
 
According to Liz, Product Development for furniture works in a synergistic triangle with Merchandising and Design teams. "First, Merchandising figures out what Casper consumers are looking for next, helping inform what we're actually going to make in-house. Design turns those ideas into visual realities with mock ups. Then, in Development, we take all of those good ideas and designs, and we're charged with making the thing itself."
 
Perhaps think of Product Development like developing a recipe for cookies. You've made a few practice batches, but you need a few more tasting sessions to solidify the ingredients, the measurements, and the general edibility. (Are these actually good or will I just eat anything with chocolate chunks in it?) That's when you bring in someone like Liz.
 
For the new line of bed frames Liz highlights how design collaboration works. "We worked closely as a team to make sure the new bed frames were actually viable for customers, anticipating what sleepers will actually notice and respond to."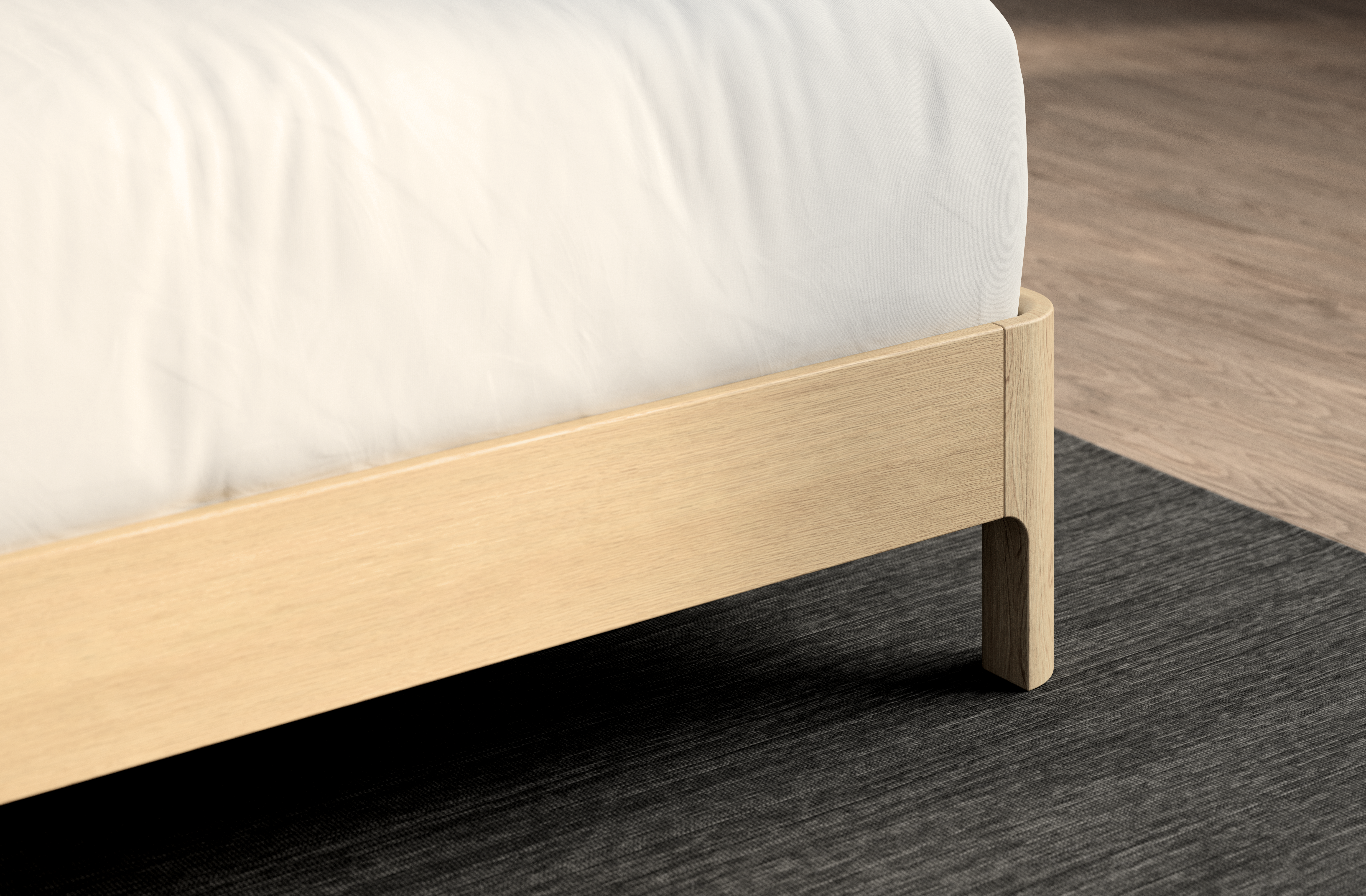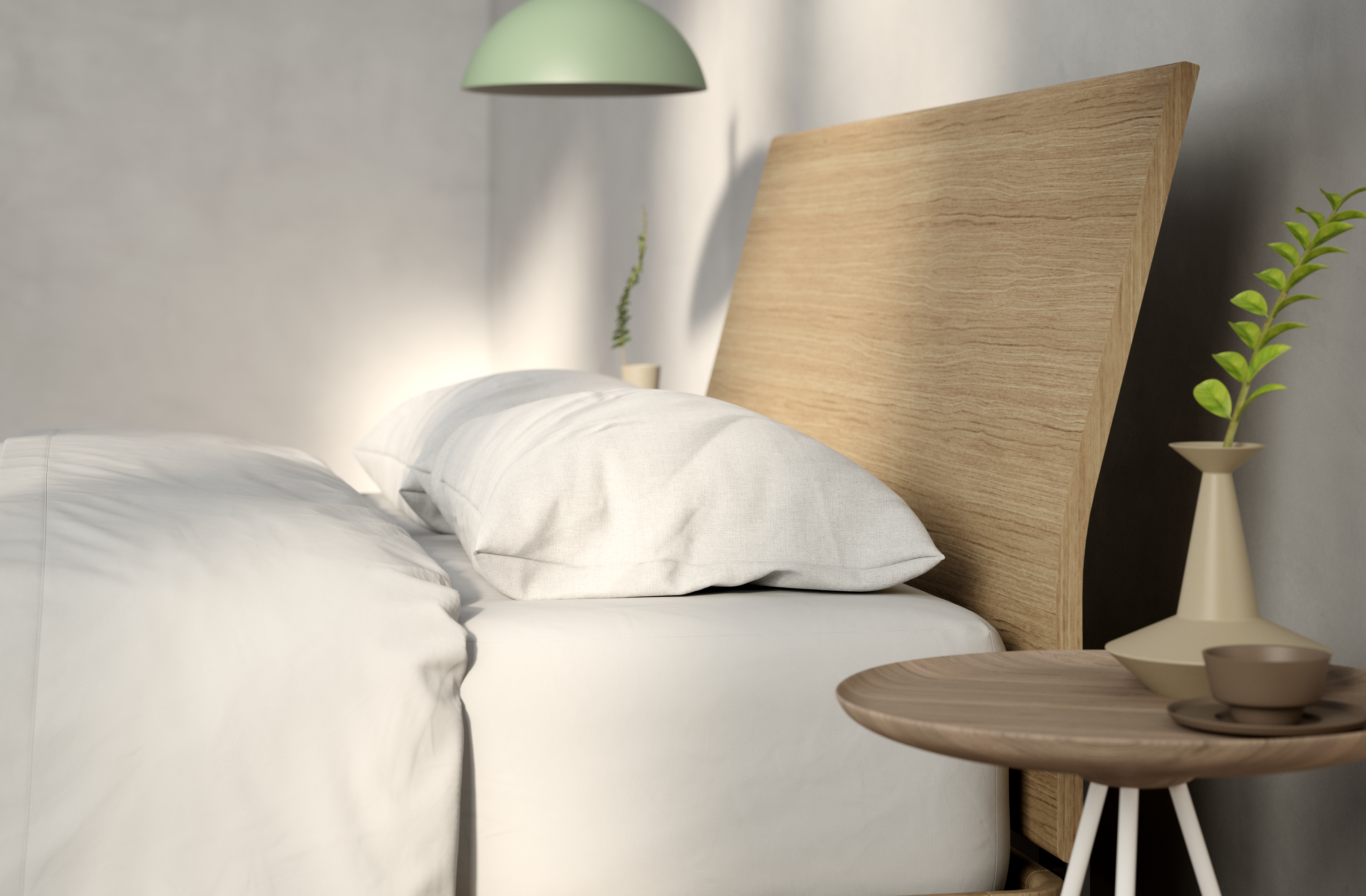 All right Liz, cut to the chase. What has been your favorite product you've developed?
 
"I'm very excited for the launch of our new bed frames. The design, functionality, and quality set them apart in the market – especially at their price points."
 
Liz goes on to explain that the bed frames are meant to respond to actual human habits. "The headboards feature a slight lean to support activities we know happen in the bed — watching TV, reading, eating, etc." Mindful unwinding will now require less thought so people can focus on better sleep instead.
 
Liz says she tends to shy away from trends when developing a new product. "We're looking to create something beautiful and inviting that will last beyond a fashion trend."
 
One word she hangs her hat on instead is sanctuary. Casper researchers have found that people want their beds to feel like an inviting place to retreat to for restoration. This helped inform the bed frame design process.
 
"In addition to the overall look and functional details, we made a point of focusing on cozy materials and finish options that would elicit a warm and inviting environment."
What are your own priorities for getting your own best sleep?
 
Like many, Liz thinks temperature and bedding is paramount when it comes to deep, uninterrupted sleep. Thick pillows? Forget about it! "I have to have down pillows. If my pillow is not malleable, I'd rather risk going without one."
 
In looking to get restorative sleep, Liz doesn't focus as much on nighttime rituals or routines as much as she cherishes a tidy space that is personal, cozy, and meditative.
 
"My home furnishings are reflective of all of the things I love — whether they're things I have saved up for, paid very little for, or found at a flea market. In doing so, I've created a sanctuary space that is both calming and life-enhancing."
 
The elements that drive Liz to fall deep into her zzzs are the same considerations she applies to creating furniture that will bring delight to Casper's customers.